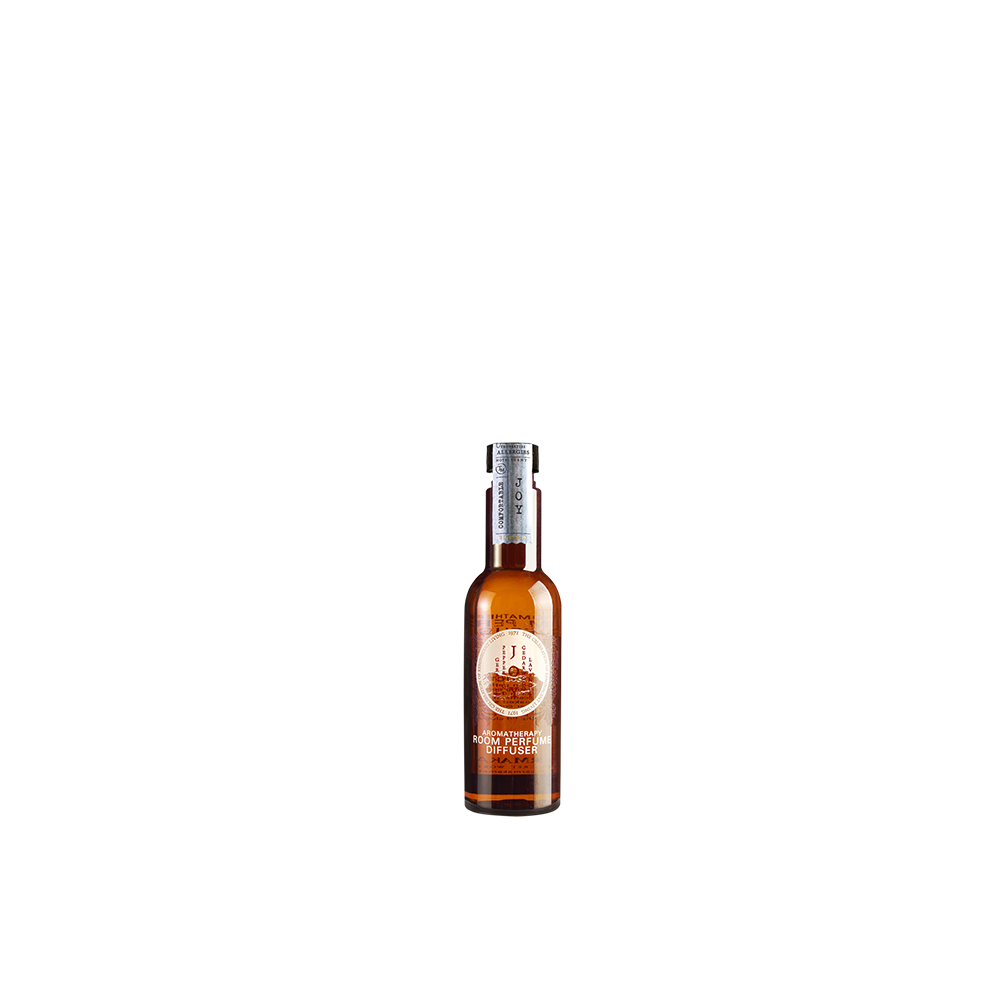 In stock
Aromatherapy Room Perfume Diffuser Refill
฿790.00
Size : 100 ml
This Room Perfume Diffuser Refill is the refill for Karmakamet's Original Room Perfume Diffuser; which can be used with other ceramic or glass containers as well. Simply pour the oil into the bottles or vases as desired and insert the reed diffuser sticks for a fresh fragrance burst.
Description

Additional information
Direction
1. The Room Perfume Diffuser Refill contains 100 ml. pure perfume oil. To prevent any contaminations, please make sure that the container is well-cleaned before use.
2. The reed diffuser sticks soak up the fragrance oil and disperse the scent into the air. The more reed sticks you use, the more aroma will be diffused.
3. To prolong the use of the diffuser, keep away from heat, sunlight, and wind.
Tip & Trick
1. It is best to use the Room Perfume Diffuser Refill with glass or ceramic containers with narrow bottleneck to prevent the oil from dispersing unnecessarily.
2. Flip the reeds for more fragrance. You can flip a few reeds every few days or all the reeds everyday. Keep in mind the more reeds you flip and the more often you flip them, the faster the fragrance oil will be evaporated.
3. To prolong the use of the diffuser, take out the reeds and close the bottle when it's not in use.
4. Generally, the scent will always float from bottom to top. Therefore, the best way to indulge with the aroma is to place the diffuser slightly lower than the person's head level. So, you can smell the scent at its best.
5. If the level of the oil in the bottle decreased significantly, there might be some factors that cause the oil to evaporate too quickly such as the heat around the area or the wind. If these are the case, move the diffuser to the area that is not to hot or windy. If you couldn't find any reasons, try filling the bottle neck with more reeds to prevent the oil from diffusing to quickly.
6. You can create new scent by placing diffusers with different scents together. For example, try using Bengal Morning Rain room diffuser with Siamese Lemongrass or Peppermint diffuser to create the refreshing scent of the tropical rain forest. For a romantic atmosphere, try using Tobacco room diffuser with Hay and Javanese Vanilla room diffuser.
Storage & Cautions
1. For external use only.
2. Store at room temperature, away from direct sunlight.
3. Keep away from children and pets.
4. Do not place on or use with the leather or plastic materials.
| | |
| --- | --- |
| Weight | 0.203 kg |
| Dimensions | 4 × 4 × 16 cm |